Version 1.1 with New Dice Mechanics and Printing!
---
Hello all and welcome back!
This is a quick update with big implications for the future of Sageuk. I have added two new documents to the itch page.
Sageuk v1.1 Printable
I have reformatted the text in this version of the game to match the printable version that I have been experimenting with lately, potentially for POD sale or some other related physical copy. You can see a sample of it below! Much of the text remains the same as in the full v1.0 release. The biggest changes were some changes in the order of chapters in the book and the addition of a new, optional dice mechanic.

If you want to print it out yourself and bind it, then you will just need to print single-sided and then fold the pages in half before binding using a side-stich or some other preferred method.

When I originally created Sageuk, I knew that the game was not the most friendly for online or remote play in no small part due to the dice mechanics. I am hoping that the polyhedral dice mechanic might help bridge the gap for those of you interested in playing this game online.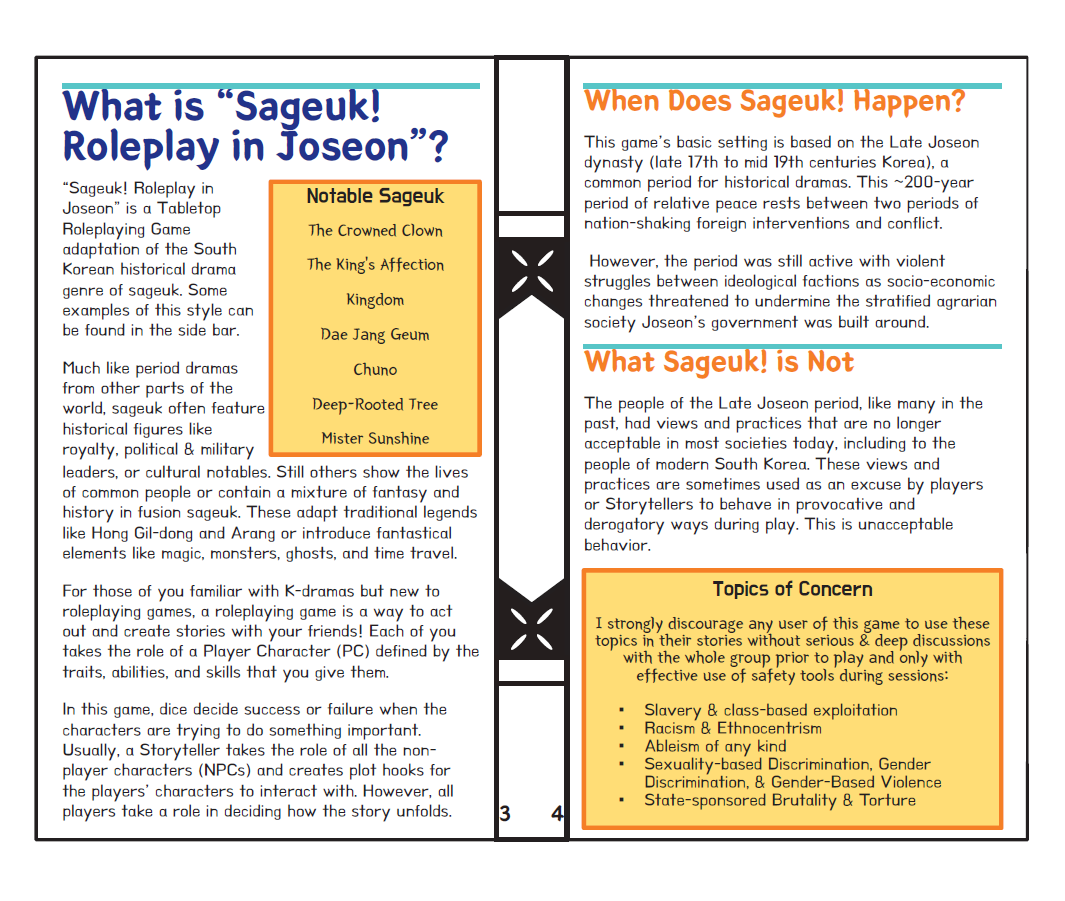 Sageuk 1.1 Dice Mechanics
I have added an extra document containing a Polyhedral dice mechanic for those of you who prefer using Sageuk v1.0.


Files
Sageuk v1.1 Printable.pdf
12 MB
Jul 10, 2022
Sageuk v1.1 dice mechanics.pdf
2 MB
Jul 10, 2022
Get Sageuk! - Roleplay in Joseon